Startup Ecosystem
Deep-Tech Startups
The Division has taken the lead in faculty and student entrepreneurship ever since  Picopeta Simputers and Strand Life Sciences were launched in the early 2000s.  Many alumni of the Division have ventured into the startup landscape.
In July 2019, the following event was organised to celebrate deep tech startups from EECS@IISc:
Recent Startups by EECS Faculty Members
Ashrita Energy Intellecs
https://ashritaenergyintellecs.com/
Manufacturing of special insulators for high voltage transmission, development of IoT sensors for renewable energy applications, smart energy systems, electric vehicles and providing energy solutions. Faculty Member: Subba Reddy B (EE/ICER)
AGNIT
AGNIT Semiconductors Private Limited is a Bengaluru, India-based gallium nitride (GaN) semiconductor company that designs and manufactures GaN materials (wafers) and GaN based discrete transistors for radio-frequency and power electronic/electric vehicles applications. Faculty Members: Mayank Shrivastava (ESE), Srinivasan Raghavan (CeNSE), Shankar Kumar Selvaraja (CeNSE), Digbijoy Nath (CeNSE), and R. Muralidharan (Emeritus Faculty, CeNSE)
CogniAble
Founded by researchers and scientists from the Indian Institute of Technology Delhi along with paediatricians, psychologists and BCBAs from India and USA, CogniAble brings affordability, accessibility and high quality management solutions for neurodevelopmental disorders like autism right at the clients' doorstep. Faculty Member: Prathosh A P (ECE)
AagyaVision
AagyaVision is an early-stage, deep-technology start-up company that is working on imaging and sensing systems using a combination of state-of-the-art semiconductor chip designs, radar technology, signal processing, and artificial intelligence.
Mimyk
Mimyk is building intelligent and immersive solutions and simulation platforms for medical procedures. These systems are powered by AR/VR, Robotics, and Visual Computing technologies. Mimyk is co-founded by EECS and Mechanical alumni.
Faculty Member: Vijay Natarajan (CSA)
Simyog
https://www.simyog.com/
SimYog's mission is to enable agile processes for hardware development. This will be achieved by augmenting physical science with data-science and will reduce time-to-market from concept to deployment.
Faculty Member: Dipanjan Gope (ECE)
Kenome
https://www.kenome.io/
Kenome is a core AI company helping enterprises make sense of dark data using cutting-edge Machine Learning, NLP, and Knowledge Graphs.
Faculty Member: Partha Pratim Talukdar (CDS/CSA)
Urjalinks
http://www.urjalinks.com/
Smart energy solutions company
Faculty Member:  Gurunath Gurrala (EE)
PolyMage Labs
https://www.polymagelabs.com/
PolyMage Labs is a software startup building advanced compiler infrastructure to accelerate computations in the domains of artificial intelligence and machine learning.
Faculty Member: Uday Kumar Reddy Bondhugula (CSA)
RagaVera
https://www.ragavera.com/
Speech Synthesis and Optical Character Recognition for Indian Languages
Faculty Member: A.G. Ramakrishnan (EE)
Deep-Tech Startups by EECS Alumni
Deep tech enterprise is a collaborative effort that involves Academics, Alumni, Enterprises, VCs and the Government.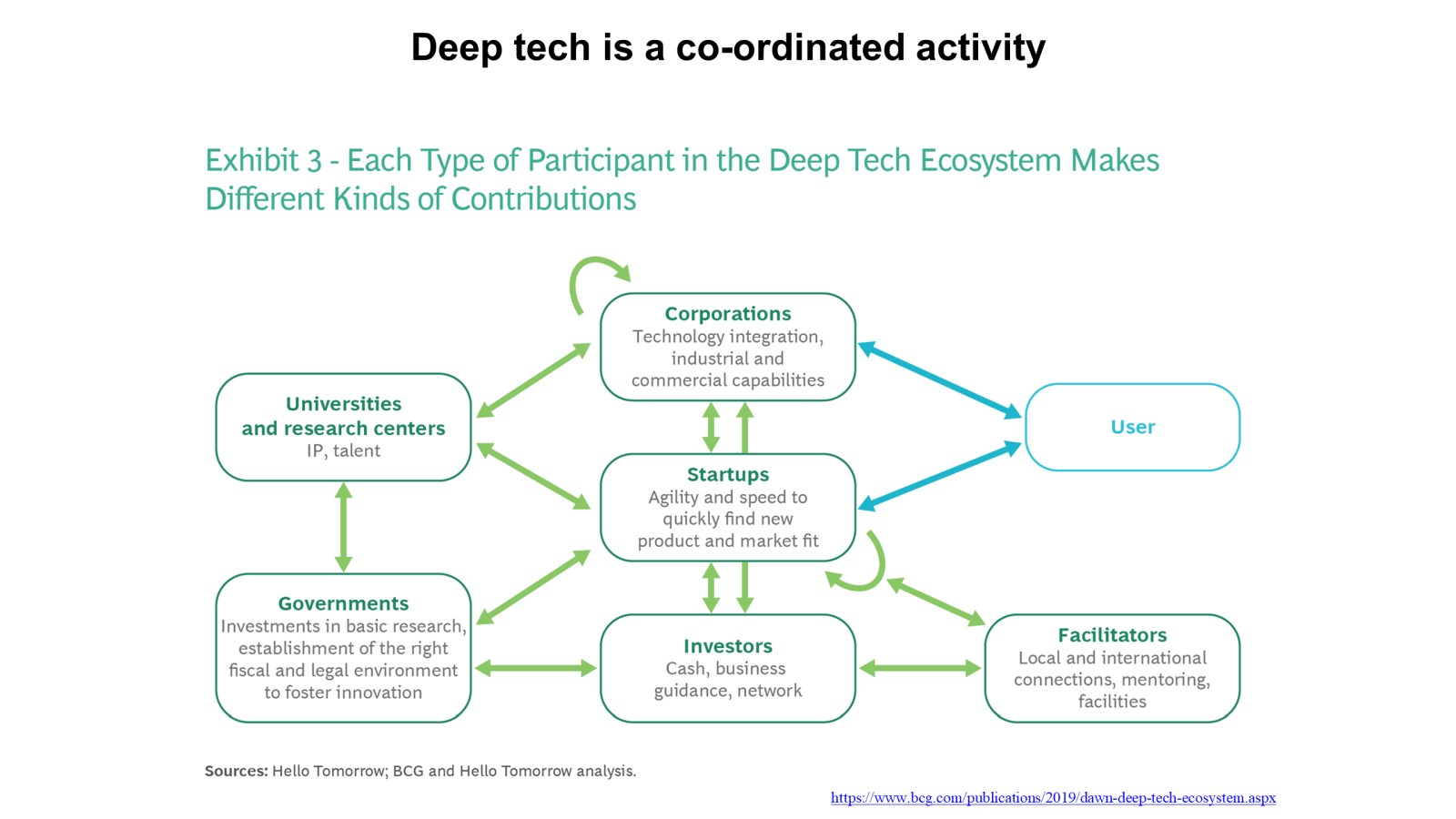 IISc with its deep experience in several areas of science and engineering is doing its bit to foster the ecosystem. We are excited about the extended network of students, faculty and alumni contributing to deep technology the world over.
---
EECS Startups cater to many sectors today.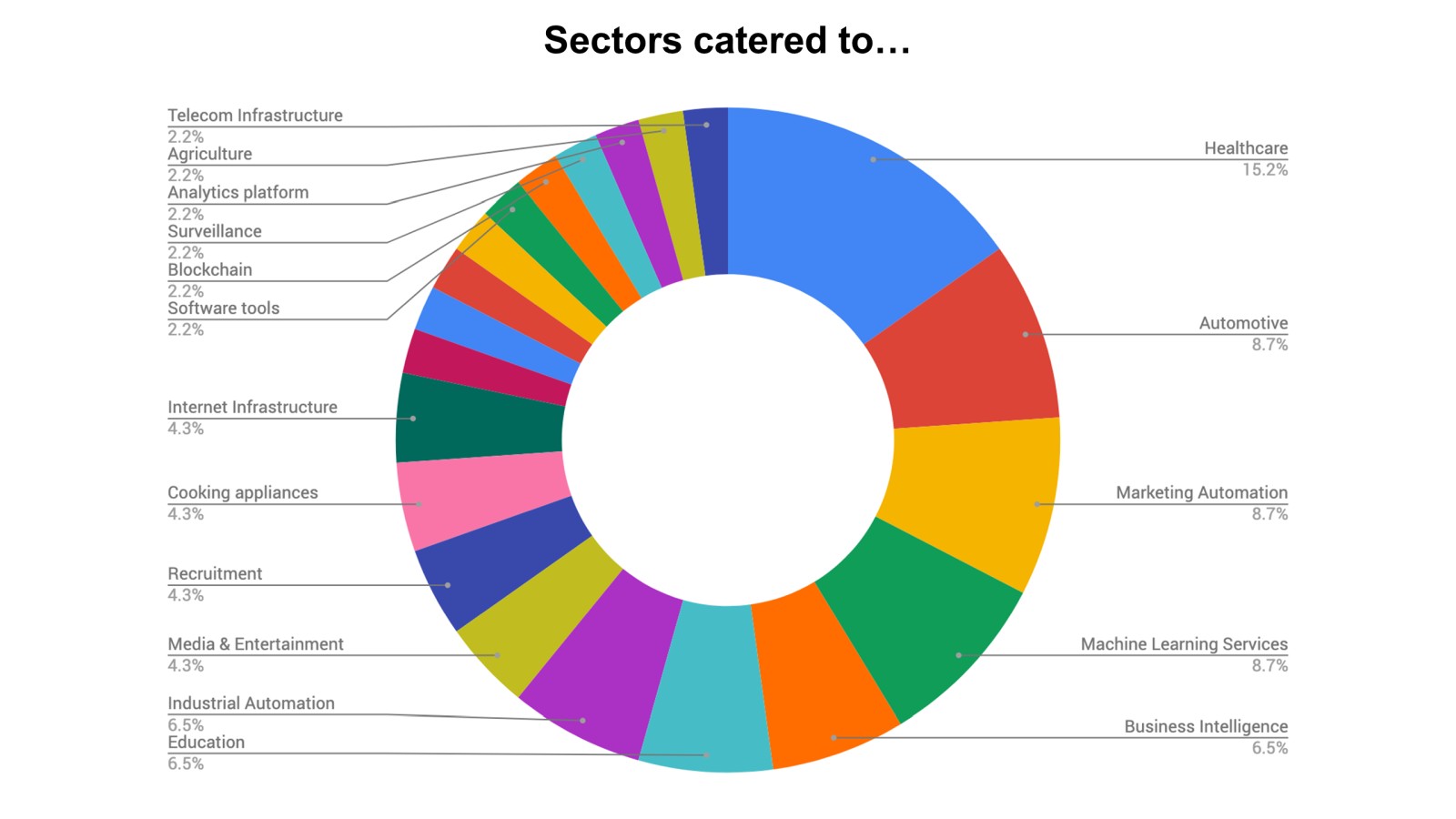 ---
Several of these young startups have generated a lot of employment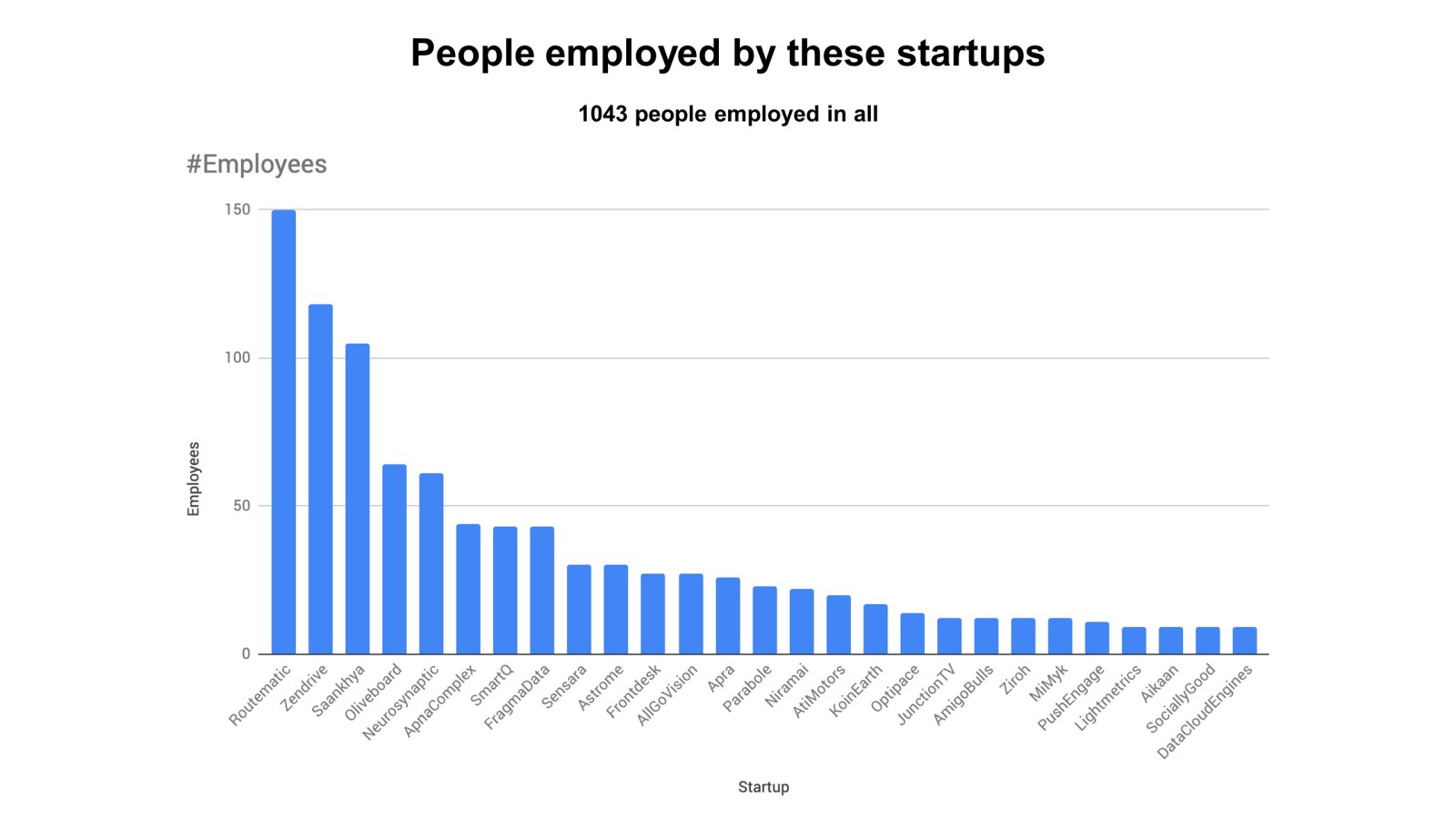 ---
Key societal problems being solved.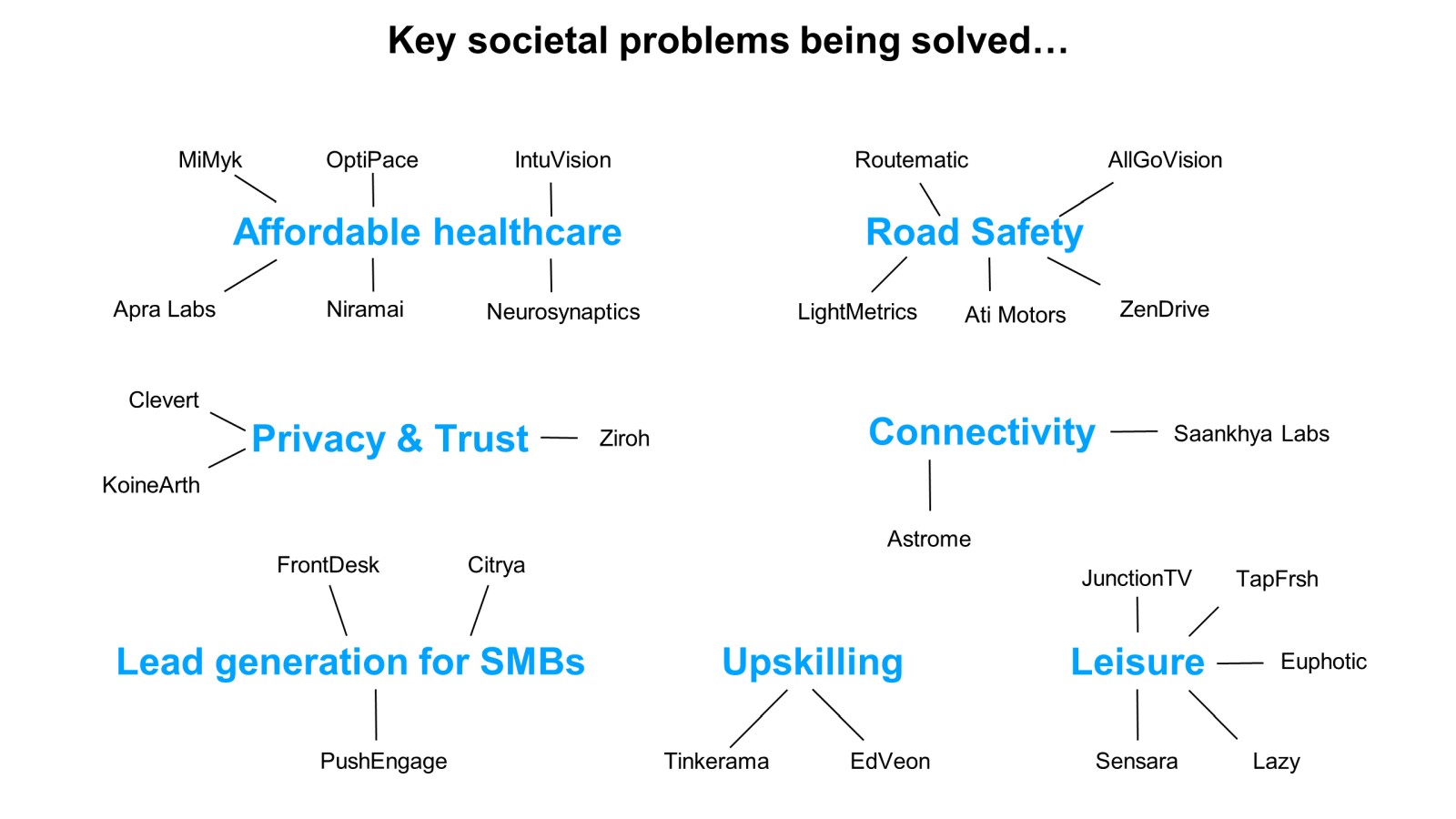 ---
Popular areas of deep tech under focus.

---
All courses of IISc, especially the research programs do deep tech startups

---
Here's the list