Breaking free on International Women's Day
In conversation with Dr G. N. Rathna
Dr G. N. Rathna is Principal Research Scientist in the Department of Electrical Engineering at the Indian Institute of Science (IISc), Bengaluru. She is an alumnus of IISc; she completed her M.Sc. (Engg) and Ph.D. from the Department of Electrical Engineering.
She works on embedded signal/image processing and sensor systems.
In this interview, she speaks to Janaky Murthy, a Ph.D. student in the Department of Electrical Communication Engineering at IISc. The interview has been edited for clarity and brevity.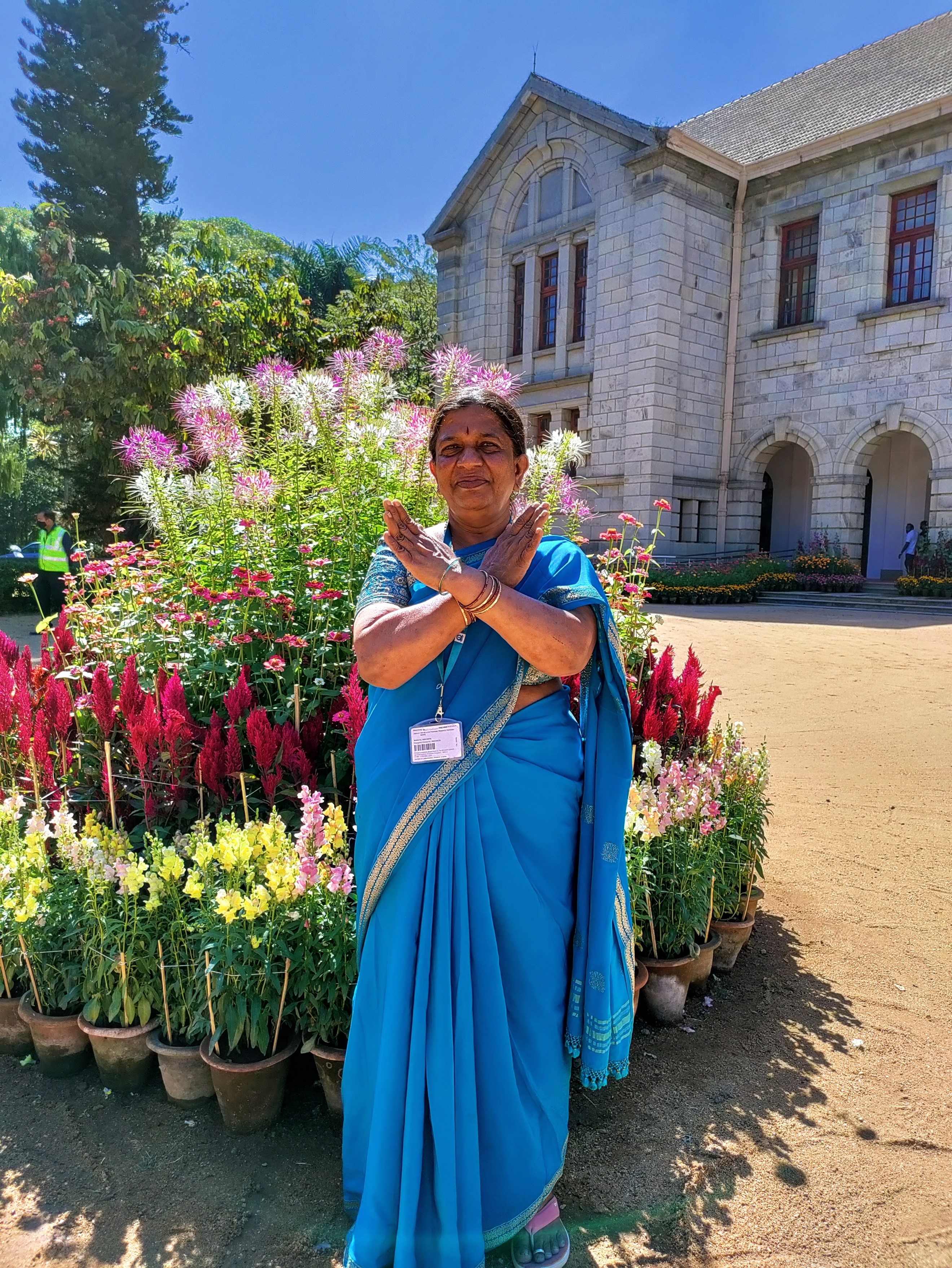 Photo credit: Nicy Scaria, Project Scientist, Centre for Continuing Education, IISc
Janaky: What does freedom mean to you?
 Rathna: There are different ways of finding freedom. One is on the house front or home level. For example, if a kid says to mother: "I have everything. Why do I have to study?" Then, you know that you have given the freedom, but should you continue doing so or do you have to hold on to that? So, at that time, you may have to put an end to it. So, give the freedom wherever it is possible and put a constraint: "No! You have to come up in life!"
From the education point of view, once it was given free; girls could take a free entrance exam in KVPY and GATE. There were so many registrations. But, when it came to the exam level, there was only 30 or 40 percent attendance. So, should you give that freedom or not?
From the food point of view, there is a Kannada proverb "Ellaru maduvudu hottegagi, genu battegagi". If food is in front of you, with so many varieties, you eat whatever you like and the rest of it goes as a waste. But, if you put a constraint: "Whatever you take, you should finish.", then, the freedom is curtailed.
From the point of view of clothes… In Shreeshaila, Sarvagna was heading the meeting in Anubhava mantapa. Akka mahadevi comes there. Sarvagna asks her: "You threw away all your clothes (she would be covering her complete body with her hair). Why are you doing this?" She says: "It is not for me. I have left everything. But the others have a problem. That is why I am covering my body with my hair."
So, we have the freedom to do whatever we want; but, there should be a constraint; we should not be misusing it.
Janaky: So, with freedom comes responsibility also…
Rathna: That is true. Not completely free; we have to control ourselves within our own limit.
Janaky: What motivated you to pursue a life in science and engineering?
Rathna: I finished my PUC in 1977. At that time, not many girls were allowed to come into the engineering field or take it up. It was male-dominated. For me, I did not want to take up a B.Sc. or B.A. or B.Com. I had a little resistance also. I wanted to try a different field. That is how I took up engineering at that time. My parents allowed me the freedom. I was free to choose whatever field I wanted to.
Janaky: You must have faced a lot of gender stereotypes throughout your life, especially in this male-dominated field…
Rathna: That is true. You will see how Jhansi ki Rani, Kittur Rani Chennamma, Sarojini Naidu, and Kasturba were able to make their own way in the male-dominated field. There will be a lot of resistance. In my work area – so far, I have not faced anything. In college, there was an interview with Crompton Greaves who had come for placement. They said those who had scored 'above distinction' can sit for the written test. I was the only eligible candidate. When I went, they said "This is not for girls." I was not like Sudha Murthy to retaliate. So, we search for an alternative. This is what has been inculcated in us. If this is not the one, look for a better one. I need not have to go back to it.
I should say that, here [in IISc], it is completely supportive; there is no bias. There is freedom to teach, freedom to do research, and freedom for time management. We have the freedom to go or come back early.
Janaky: You must have to take care of both your career and your life at home. How do you balance both?
Rathna: It is very challenging. You cannot run away from household. You can think of Jhansi Rani Lakshmi Bai – she was carrying her son on her back when she was on the battlefield also. That is how ladies or girls have been taught to manage both the ends. It is not a bed of roses, for that matter, whether a girl or a boy. You have to see what you have to give priority to at that moment. If the home front is more demanding, and if you have relaxation at the work place, attend to that and come back. And the other way around also… you need family support to work at a place. It could be late hours… that is how everybody has to adjust. Both are demanding at the same time. That is one of the challenges. Looking at which one gets priority, you have to forego the other one. We have to manage how we can balance because we have been taught from childhood how to manage all of this.
I want to end with this quote from Kannada "Kalithiruvudu saasiveyeshtu, kaliyabekadaddu saagaradhashtu" – whatever I have learnt is like a mustard; whatever I have to learn is like the ocean. If we keep this in mind, we can come up in life.