GroupM Sets Up AI Education Lab in EECS@IISc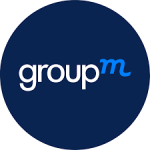 GroupM is the world's leading media investment company responsible for more than $63 billion in annual media investment through agencies including Mindshare, MediaCom, Wavemaker, Essence and m/Six, as well as the outcomes-driven programmatic audience company, Xaxis. 
 
GroupM creates competitive advantage for advertisers via its worldwide organisation of media experts who deliver powerful insights on consumers and media platforms, trading expertise, market-leading brand-safe media, technology solutions, addressable TV, content, sports and more.
The Division of EECS launched the first ever M.Tech. Programme in Artificial Intelligence in August 2019 with a batch of 36 students selected from all over India through a competitive selection process joining the Programme. The programme is run jointly by four departments: CSA, ECE, EE, and ESE. The Division also has several other M.Tech. programmes including the flagship M.Tech. Programme in Computer Science and Engineering where many students undertake major projects in Artificial Intelligence and Machine Learning. GroupM has provided a CSR grant with which a state-of-the-art computational Lab for AI Education for M.Tech. students has been created in the Division of EECS (Department of EE). The lab is equipped with a powerful DGX-1 Server and all associated infrastructure. The computational platform has proved to be a critical resource for the M.Tech. students working in the areas of AIML.