MTech (AI) @ IISc
Artificial Intelligence has captured the imagination of the entire world with its potential ability to solve complex societal problems of our times: universal access to healthcare and education, efficient transportation, increased efficiency in providing e-governance services to the public, etc. Focused national efforts are underway in many countries. The Government of India has initiated widespread discussion on how India should strive to be among the top nations in the world in the AI ecosystem. Click here to know more details on cutting edge research on AI@IISc
The two-year M.Tech. in Artificial Intelligence aims to fill the critical needs of the industry and to fill the gap in the availability of high-end AI scientists and engineers. The vision of the M.Tech. (AI) programme is to impart rigorous training in the foundations and deep technology of Artificial Intelligence to produce graduates who can become world leaders in AI and lead India's march towards leadership in this important area. This programme is offered by the Division of EECS through the joint efforts of the Departments of CSA, ECE, EE, and ESE.
Admissions 2021 – Application and deadline
The admission portal for the 2021-22 session are open.
Eligible GATE Papers: CS, EC, EE
The deadline for submitting online application is 23:59 IST on 31st March 2021
Indian and Overseas Citizen of India applicants: Please visit here
International applicants: Please visit here
Interview
Due to the Covid-19 pandemic, there will not be an interview for the candidates shortlisted based on the GATE scores. Instead, there will be an online test for M.Tech. (Artificial Intelligence). The test will check the ability of the applicants.
Date of written test: 15th April 2021
Time: 9.00AM to 10.30AM
Written test will be held online with remote login through a browser. More details:
Please wait for the COAP 2021  offers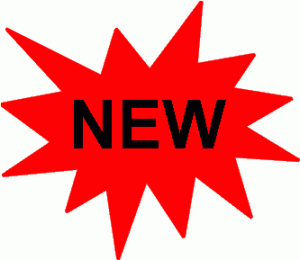 If you have questions, please browse through the FAQ to see if your question is already answered. If not please send an email to mtechoffice.ai@iisc.ac.in
Highlights of the programme
Joint programme offered by the Division of Electrical, Electronics and Computer Sciences comprising the Departments of Computer Science and Automation (CSA), Electrical Communication Engineering (ECE), Electrical Engineering (EE), and Electronic Systems Engineering (ESE).
Curriculum tailored to bring students to the forefront of AI research and development.
Programme designed and administered by more than 30 faculty members working in leading edge topics in AI (https://ai.iisc.ac.in/).
One year research and development project to make our students the creators of futuristic applications of AI.
Emphasis on publications, patents, products, and software.
State-of-the-art computational and experimental facilities at one of the top institutions in the country.
Excellent placement opportunities in reputed companies and industrial research labs pursuing high end, deep technology aspects of AI.
Further Details