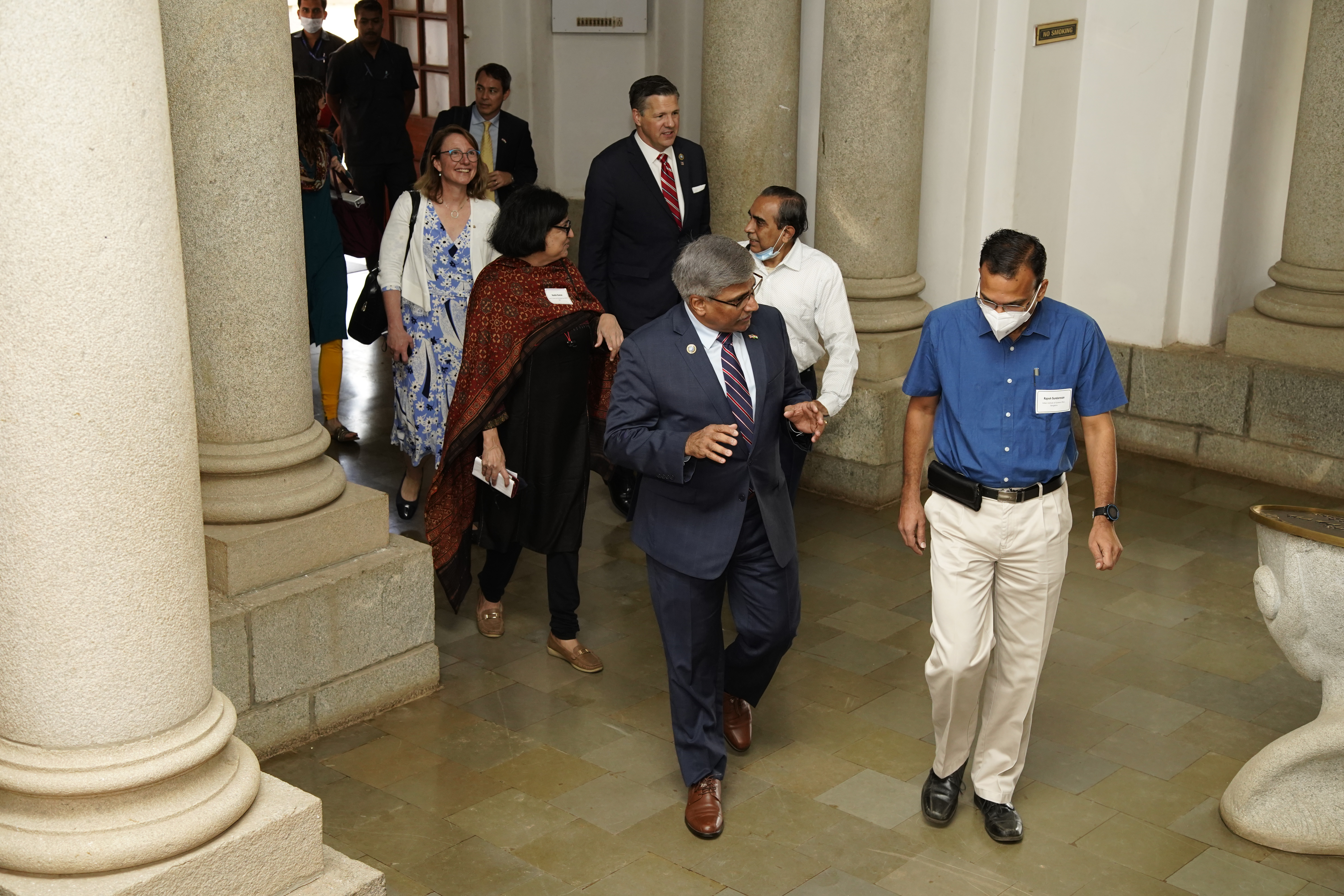 Sethuraman Panchanathan, alumnus (BE 1984) of the Department of Electrical Communication Engineering (ECE), distinguished alumnus of the Indian Institute of Science (IISc), and current Director of the National Science Foundation (NSF), USA, visited IISc on 10 August 2022.
He spoke at the provocateur session in the Indo-U.S. Visioning Workshop on 'Developing a Diverse, Robust AI Workforce', launched the report 'The AI & Data Science Workforce: The State of Higher Education in India and an Overview of the U.S. Landscape', visited the Centre for Brain Research, received the Distinguished Alumnus award, led the NSF team's interactions with the Deans and the Director of IISc, and delivered the M A Govinda Rau Founder Memorial Lecture.
'It was like homecoming', said Panchanathan while describing his visit to the Institute. He fondly remembered his teachers, his memories bicycling around the campus, the library, and the A mess.
Here are some snapshots of Panchanathan's visit to IISc.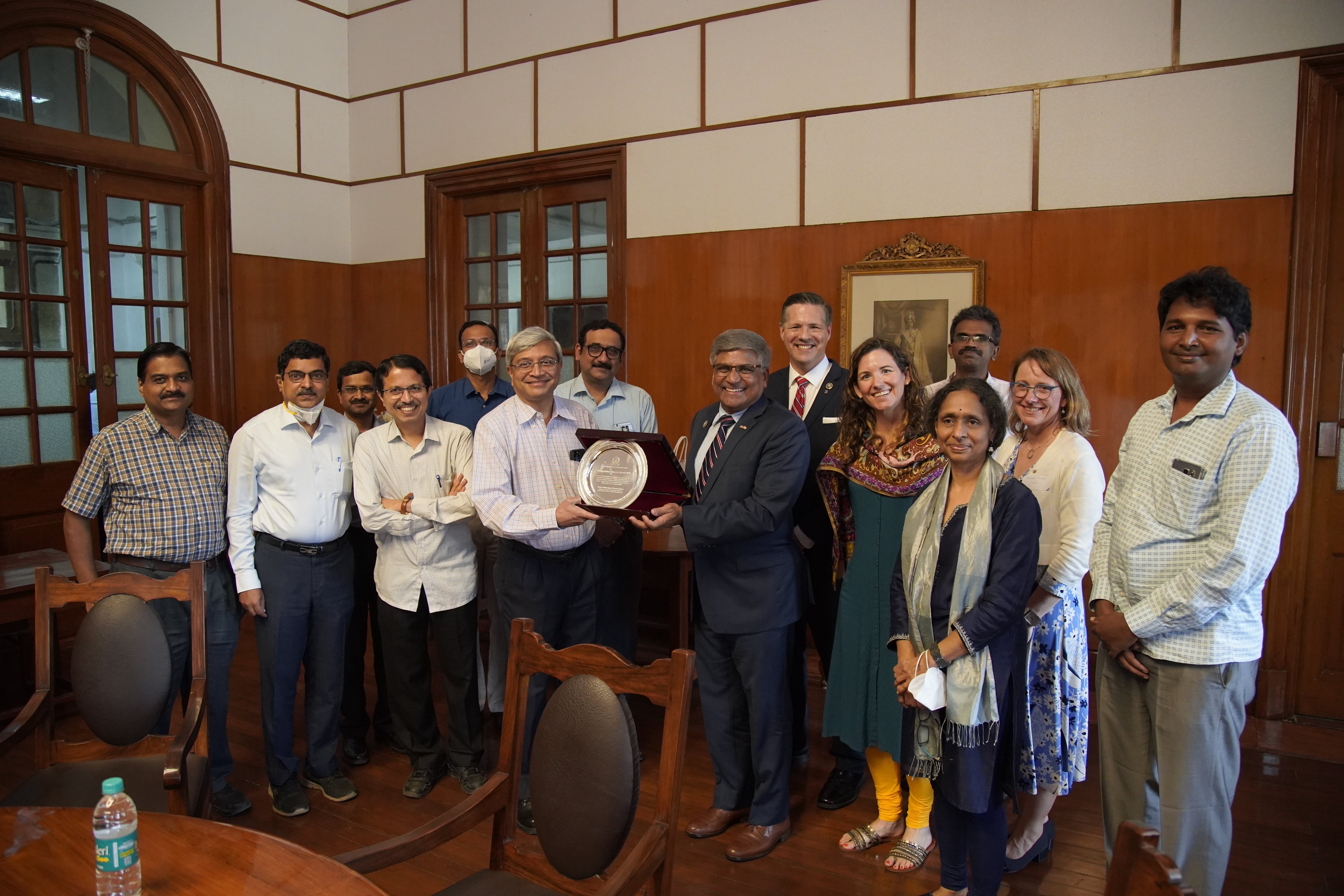 Receiving the Distinguished Alumnus award from Prof. Govindan Rangarajan, Director of IISc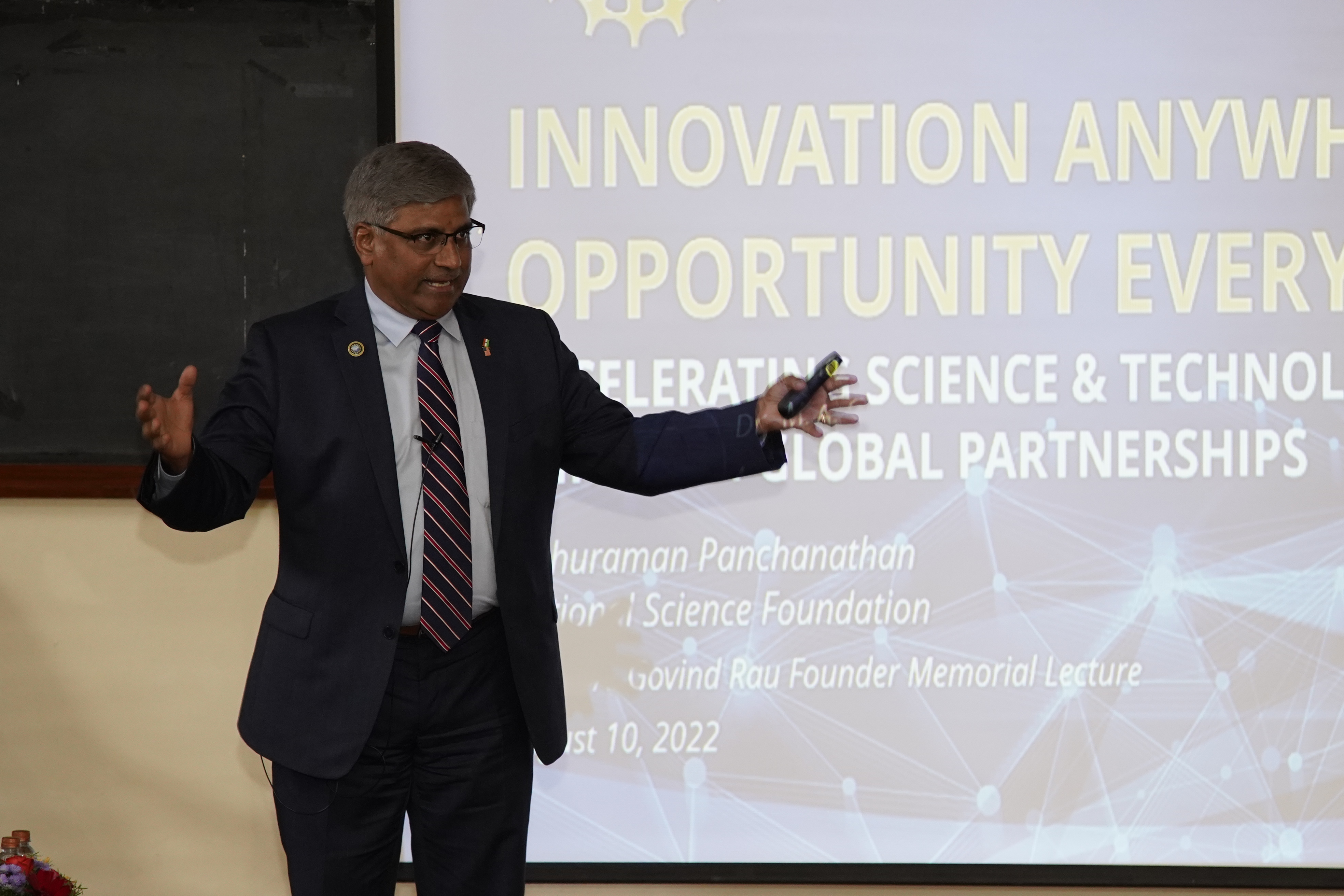 Delivering the first Dr. M A Govinda Rau Founder Memorial Lecture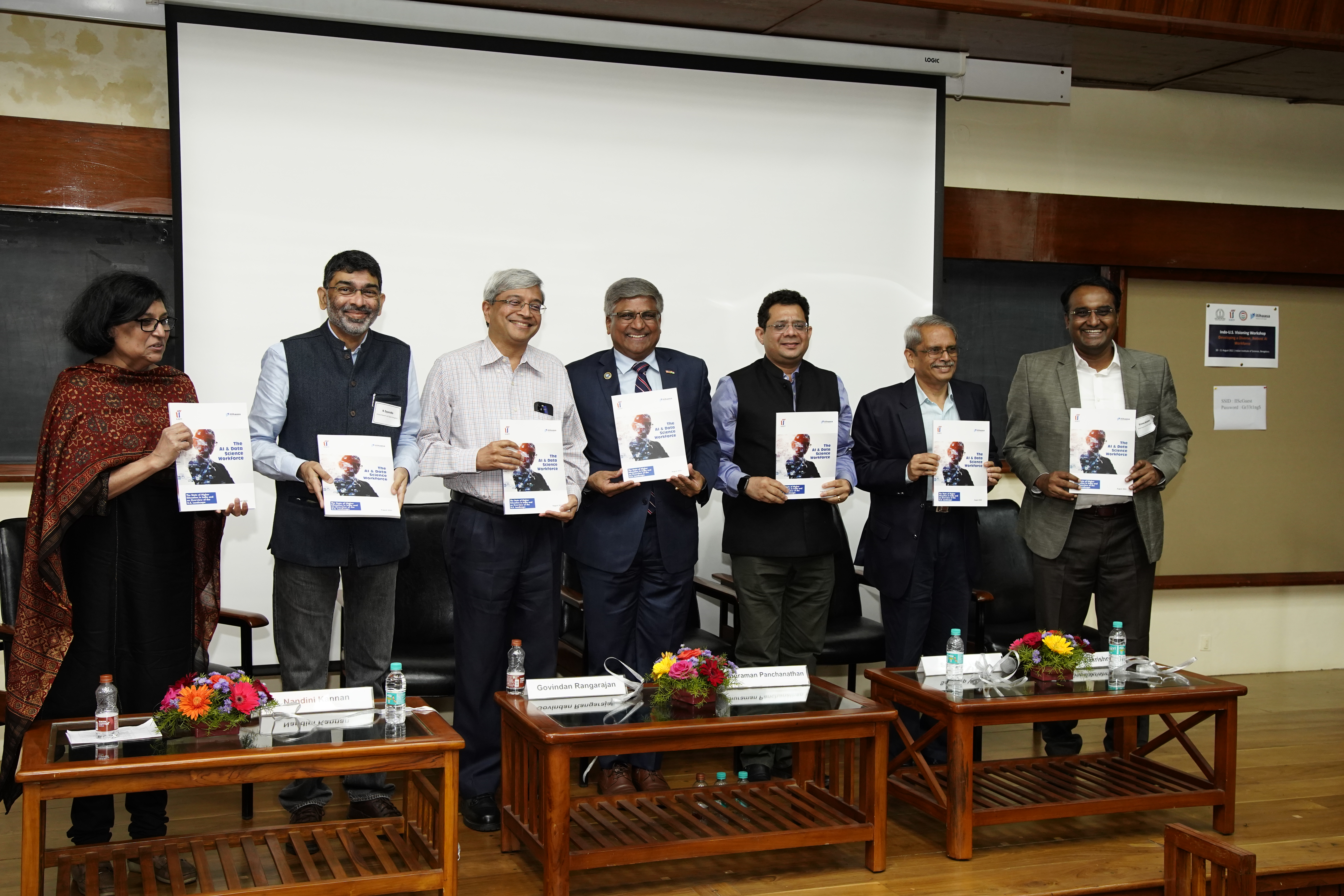 Launching the report 'The AI & Data Science Workforce: The State of Higher Education in India and an Overview of the U.S. landscape

Speaking at the Indo-U.S. Visioning Workshop on 'Developing a Diverse, Robust AI Workforce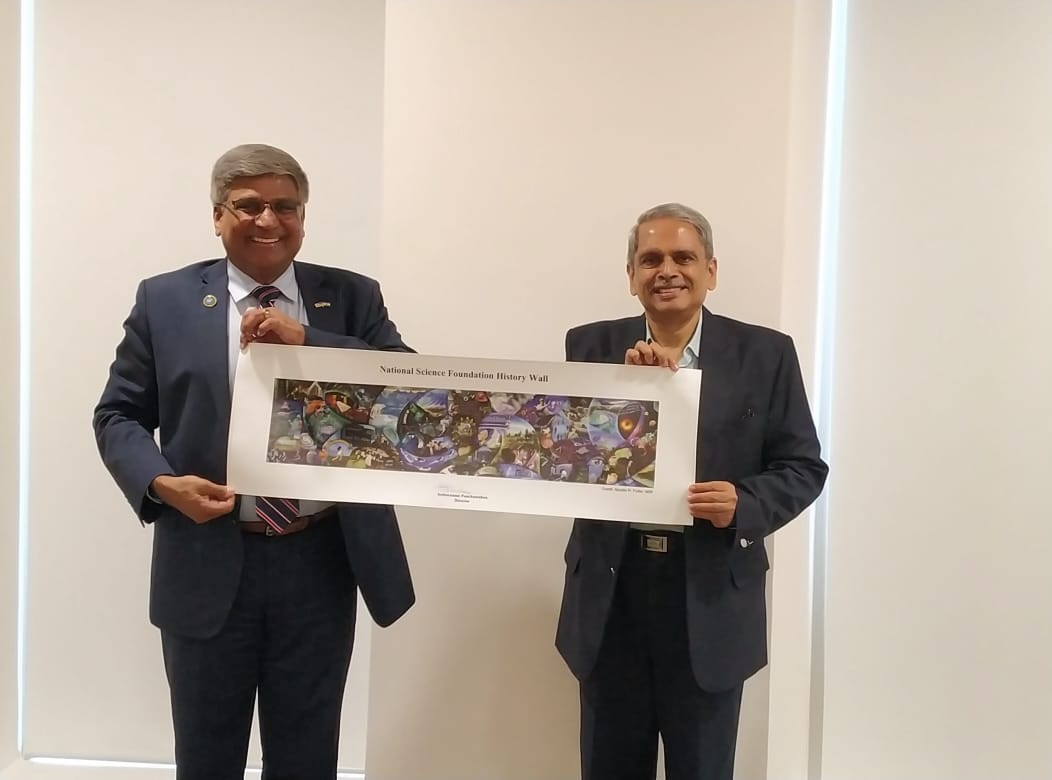 Visiting the Centre for Brain Research along with Kris Gopalakrishnan, Chairman of Axilor Ventures